Skills for Living MP3 Bundle
MP3041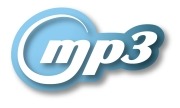 Audio MP3 Files
by Ranae Johnson
All the Skills for Living audio MP3s in one bundle. Play them on your computer or portable device. Audio tracks include:
Introduction to Skills for Living
Overview of Skills for Living
The Principle of Thought
The Principle of Perception
The Principle of Choice and Accountability
The Principle of Cause and Effect
The Principle of Abundance and Gratitude
The Principle of Health and Healing
The Principle of Harmony and Rhythm
Important Notes about this product:
These audio MP3 files are intended to complement rather than substitute for proper medical or psychological care.
These audio MP3 files include hypnotic imageries. They are not intended for use while driving or while operating or using dangerous equipment or tools. Please use caution as these audio MP3 files may induce altered states of consciousness.
To maximize your experience with this product, we recommend sessions with a certified Rapid Eye Technician.