Get World-Class Support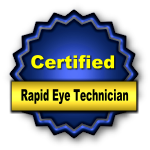 The Rapid Eye Institute offers graduate courses, marketing help, products, and more to support technicians after graduation. We don't just train you and then leave you to fend for yourself. We're there to support you in healing your clients and your communities with tools and education. Your certificate of graduation entitles you to a wide range of services including discounted fees on seminars and workshops, and the unique opportunity to staff a RET training or return as a student as often as you wish (some restrictions apply).
Meet the RET Institute Training Staff
The Rapid Eye training team has extensive experience in Rapid Eye Technology, training techniques, and transformational tools. Each RET trainer has their own independent clinical practice they are actively pursuing when not contracted with the Rapid Eye Institute to provide services. All Trainers and on-site workers are individually contracted for specific work for the Rapid Eye Institute.
RET Master Trainers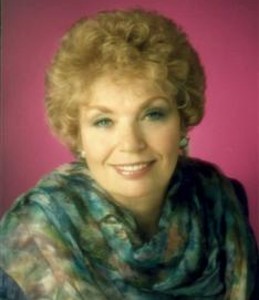 Ranae Johnson
Researcher, founder, author and owner of the Rapid Eye Institute, Ranae Johnson  has a rich psychology background and a wealth of personal experiences dealing with autistic children, stress, trauma and abuse of all kinds.
Having built a solid, proven stress release process for mental, emotional, physical and spiritual health, Ranae began in 1988 to train individuals and professionals to use this revolutionary technology. She continues to work with diligence and creativity to make RET the dynamic, innovative program that it is today. She is passionate about making a difference in people's lives.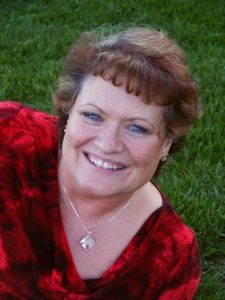 Lynell Beckstrom
Lynell is a gifted healer and RET Master Teacher and Trainer with deep experience in the Rapid Eye Technology modality. Lynell develops a personal relationship with her students, which enables her to assist them in awakening to and realizing their power. She has many certifications, including Reiki, herbal counseling, essential oils, and is a certified Drug and Alcohol counselor. Lynell has an active practice where she works with clients of all ages.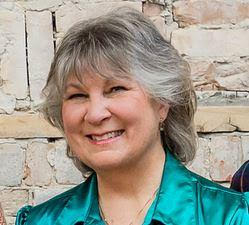 Deb Spendlove
Deb is a Rapid Eye Master Trainer and Technician, Life Coach, Reiki Master and Instructor, and Energy Practitioner. Besides working with individual clients, she facilitates classes in Personal Development, Inner Child work, Reiki, working with Chakras & the Aura field, and facilitates Family Matrix realignments to assist clients to create a more satisfying, enjoyable, and successful life. She travels with Lynell as a Master RET Trainer for out-of-Institute trainings, and co-facilitates the RET Leadership Program SOULS WITH STAMINA.
RET Trainers
The Rapid Eye Institute offers training to Master Rapid Eye Technicians to prepare them to instruct others in the RET processes, techniques, and skills. RET Trainers are independent contractors who have passed a rigorous and extensive course of specialized education and experience. Our world-class trainers offer you premium education in this cutting-edge technology.