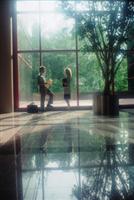 The Rapid Eye Institute is a Licensed Vocational Career School License #1792 issued by the Oregon Department of Education
Our Vision
Rapid Eye Technology offers freedom to choose an innovative vocation with  practical skills and tools inspiring balance and gratitude.  RET advances education, support, and attracts opportunities, creating authentic community and prosperity with purpose.
Career Training
Learn cutting edge concepts and techniques based on decades of research and development. Discover safe, fast, natural processes, techniques and tools to assist you and your clients in releasing core issues of stress and trauma without reliving incidents.
Help People
RET encourages people toward their awareness of being self-empowered, fully functioning, loving, peaceful individuals who are connected to and exhibiting their highest potential.
Learn at Home
The Rapid Eye Technology Course provides everything you need to become a Certified Rapid Eye Technician right in the comfort of your own home.
Rapid Eye Institute has a specialized, long distance program of learning. Each student has an advisor to work directly with them.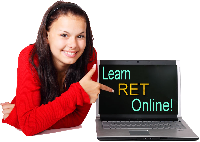 Phase one – learn Immediate Release Technique (IRT), Emergency Process, and Self Care. Course includes cognitive concepts, study skills, and hands-on practice. The objective of this course is to explain the foundation and general overview of Rapid Eye Technology. There is a certificate for this course.
Phase Two – gain a comprehensive understanding of the RET Skills for Life and how to facilitate these skills. The objective of this course is to assist participants to identify nonproductive beliefs and become aware of the power they have within to learn and implement new Skills for Life to create functional new patterns.
Phase Three – become a certified RET life coach. Learn coaching skills to work with your clients. Become skilled at identifying core beliefs, utilizing the pattern cycle, and implementing RET coaching skills.
Phase Four – learn the Rapid Eye Technology (RET). Through demonstration and experientials, the objective of this course is to train individuals to become a Certified Rapid Eye Technician.
This phase includes a hands-on training for 4 ½ days and a certification that follows. Your certificate for a certified Rapid Eye Technician is sent after completion of a practicum of 14 practice sessions.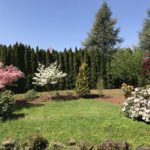 After Graduation –
Advanced training teaches you how to work with different personality types, organs and disease. There is a certificate for this course.
Master level course teaches you how to mix and match your tools to work with special cases.
Training in how to do Phone Sessions and RET group sessions.
Additional training in marketing and setting up your business.
Leadership – Souls With Stamina (CEU)
Advanced marketing programs (CEU)
Family matrix classes(CEU)
staffing for BASIC, Advanced and Master level classes (CEU)
Locate, Delete, Dissolve and Activate (LDDA) (CEU)
Reiki (all four levels) – a hands-on healing energy modality.
You may want to continue in your RET career by taking the train-the-trainer class – available to MRET technicians only.
Get started today! Call 503-399-1181